Projects
The Poetry Marathon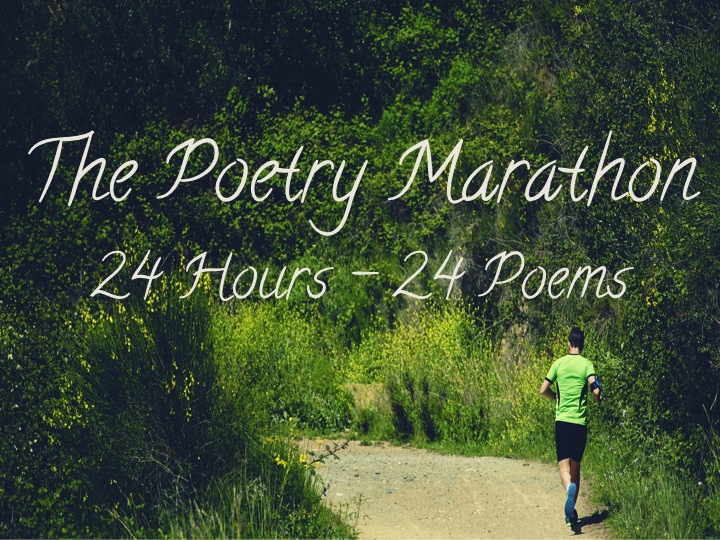 The goal of the poetry marathon is to write one poem every hour, for twenty-four hours, straight. You must publish these poems on a blog within the hour. This does not mean that you cannot sleep, just that you cannot sleep for more then an hour at a time.
The fifth poetry marathon took place on August 5th-6th, 2017. Over 500 people from all over the globe participated. There will not be a poetry marathon in 2018 due to personal reasons, and the next marathon will take place in 2019.
If you are interested in learning more about the marathon or participating this year, please visit our website here or our Facebook page here.
The History of Absence/ Incident Reports

The moon and stars no longer appear in the night sky, birds begin to fly away in large flocks, and one afternoon, millions of people vanish. My manuscript in progress, The History of Absence, is a book of poems about a possible apocalypse, academics, survivors, defeatists, and naturalists.
I have been working on The History of Absence for over five years now. It is a work of magic realism and a sharp departure from my research based poems. Many of my published poems are from this manuscript. A chapbook from this project, Incident Reports was released in August 2014, by Hyacinth Girl Press. You can buy it here.
Counted Among The Dead/ The Victims of Ted Bundy: Washington State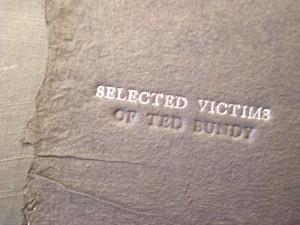 I spent several year researching and writing about women who cannot be known. I have police reports, with names and numbers, blackened out. I have been to Florida and Washington State in search of photographs and interviews. This is as close as I can get. The poems are journalistic in tone and focuses on the intervention of horrific events into everyday lives. They are intended to be read chronologically.
The writing presents evil initially as an anonymous force of nature that slowly evolves into a specific perpetrator. The perpetrator is Ted Bundy. Many know Ted Bundy, the serial killer, however, the names we should remember are those of his victims.
In 2011 Thomas Lux published a collection of these poems as a chapbook titled The Victims of Ted Bundy: Oregon and Washington State. The complete manuscript collection of this work is titled Counted Among the Dead.

Blog
I have a very sporadically updated blog.
A Month at the Met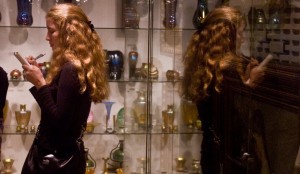 In the fall of 2010, I challenged myself to visit the Metropolitan Museum of Art and write, every day during the month of September. I had to produce a poem and a blog post within twenty-four hours of visiting the museum. In the end over fifteen other writers and artists from varying discipline joined me to write for a day. The goal of the project was to examine an environment's effect on writing and the influence and interaction of art, history and routine. The details of the project and the daily entries are available at: The Month At the Met Website